Social media was abuzz with London's ICANN 50 trending. The twitter hash tag was
#ICANN50
. The At-Large summit was on with the tag
#ATLAS2
.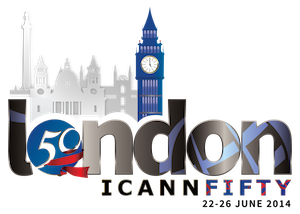 Nice to see remote participants from Cameroon, Kenya, Pakistan and Philippine engage actively in #IANA discussions at #ICANN50
—
Fadi says he is an atypical CEO who changes his mind and changes course in reaction to community feedback #ICANN50
—
—
—
#ICANN50 Public Forum begins at 16:00 in Sandringham. Remote participation details: http://goo.gl/03X7cM 
—
The Board should delegate .africa pursuant to the registry agreement signed between ICANN and ZACR 25/6/2014 – GAC #ICANN50
—
Joke of the day: If your laptop has crashed, and you have lost your data, you can have NSA give you a backup. #ICANN50 #ATLAS2
#ICANN50 had meeting room challenges that @LORDMWESH brought to the attention of the Ombudsman https://omblog.icann.org/?p=1073 
—
Already loving the topics at the Public Forum…. #ICANN50 pic.twitter.com/4pjjrxzYrS
—
—
—
—
"This is an opportunity to show that these bottom-up processes work" – Community Member #ICANN50
—
—
SSAC meets fellows #Icann50 in London. Security and Stability Advisory Committee.
—
—
#ATLAS2 #Declaration endorsed by acclamation!!! @Olivier_CL to present to @ICANN Board, 18:00 Sandringham #ICANN50 pic.twitter.com/l0M0VxJHL5
 —